Contact
To contact me, please complete the form on the right, email me or phone me using the contact details below:
E: info@gaile.com.au
PH: 0415 633 429   or  02 6291 6249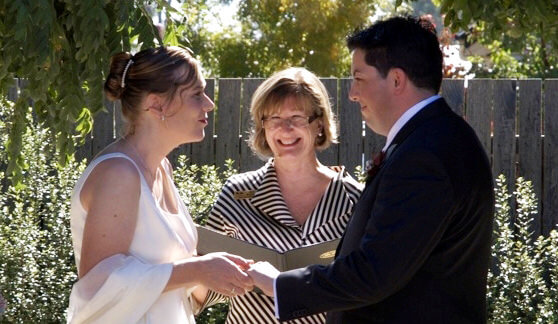 More Testimonials
Dear Gail I cant say thank you enough! You are a wonderful lady. Thank you so much for the extra time and effort you have given me/us. So very much appreciated. All the best in all that you do so well.
Pina
Dear Gail, We cannot thank you enough for your professionalism, guidance and care. This come with much admiration for a woman who has quietly given so much. You are a star!
Denis and Jules
Dear Gail, Thank you so much for being part of our special day. You did an amazing job! We will remember this day and your involvement for many years to come.
Tim and Justine
Dear Gail, Thank you so so much for putting together and conducting such a beautiful service for our wedding day. It was perfect!
Emelia and Anthony
Thank you for being a wonderful celebrant. Our ceremony was perfectly suited to us. We will be recommending you to everyone!
Brendon and Kathleen